SavingStar Grocery eCoupons are totally paperless, there's nothing to clip or print since they are 100% digital! It's FREE to sign up and the SavingStar Grocery eCoupons work at over 100 chains in 24,000 stores nationwide. Sign up for SavingStar to save digital grocery coupons directly to your store loyalty cards. SavingStar is a new eCoupon service that's totally paperless – so there's nothing to clip or print. Some of the current eCoupons include: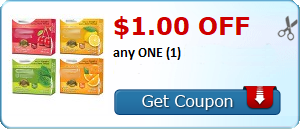 100% Cash Back on Cadbury Egg – expires 3/29!
20% Cash Back on loose Tomatoes 
$0.25 Cash Back on a Bag of Mini Cadbury Eggs
$0.25 Cash Back on Snack Pack Pudding
$0.25 Cash Back on Pam Cooking Spray
$0.55 Cash Back on Jenni-O Ground Turkey
and LOTS MORE!
Here is how SavingStar works:
Select the eCoupons you like on the website or mobile app, and they are automatically linked to your store card.
Use your card when you checkout and the money is added to your SavingStar account. The savings doesn't change your bill at the register and the savings are not printed on the receipt. Instead, they get deposited into your account within 7-30 days depending upon where you shop.
Once your SavingStar account reaches $5 in savings, you can pick your payout from a bank account deposit, a PayPal account deposit, an Amazon gift card, or a donation to charity. More options to come!
You can use these in addition to other coupons!
Click HERE to check out SavingStar!